"This post was sponsored by Nature Made® as a part of an Influencer Activation for Influence Central."
We bid good-bye to Summer a month ago. It means Autumn is here. It is time to enjoy the beautiful trees, bundled-up from the crispy air and being cozy in-front of the fireplace. Most of all stay healthy. As much as I want to stay healthy, there are times that you get sick.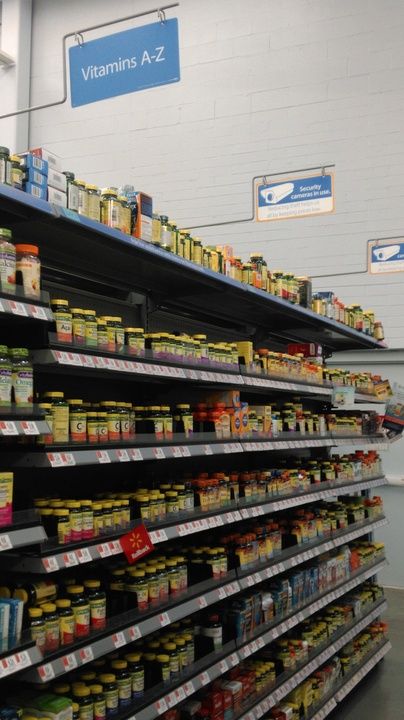 Working in a nursing home does not prevent me either from some residents that are sick. Prevention will keep me from not catching any virus from work and bring it at home ans shared it with my family. I am so glad that they closed the old Walmart and opened a Super Walmart. The closest Walmart is eight minutes drive from where I live.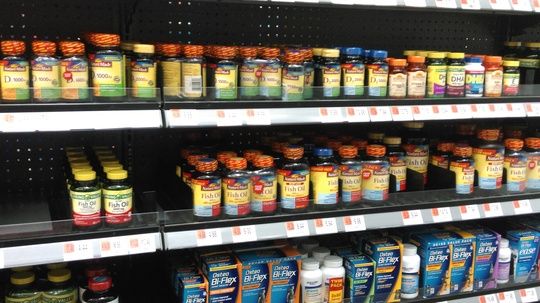 The first time I heard about Nature Made products is from a co-worker. They suggested it to me. I love taking supplements just like my kids. It is easy to find the Vitamins and Supplements in Walmart. It is on the second aisle to your right when you enter the store. You will not miss the Nature Made products because is right there. I bought Multi For Her plus Omega-3s. This is an adult gummies. There are 100 gummies in a bottle. The gummies are natural fruit flavors like lemon, orange and strawberry. You need to take two gummies with a meal. I love that has many vitamins that I needed. I also bought Chewable C. It comes with two bottles. It has 60 tablets in each bottle. It has orange and other natural flavors. You can chew one tablet. It is easy to chew. I also bought the Fish Oil. I love eating fish. It has 100 softgels in a bottle. You take two softgels. You need to take these supplements with a meal. Fish Oil will help you support a healthy heart. Who does not want a healthy heart, right? I bought these supplements so it is very easy for me to chew.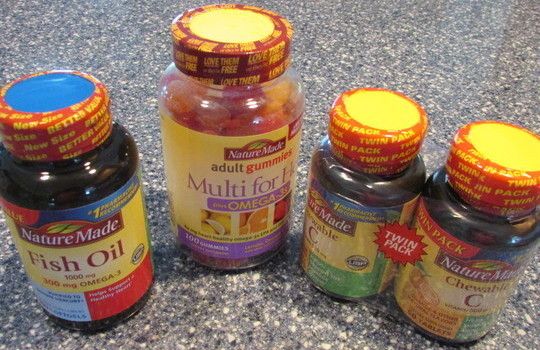 Why do I only buy Nature Made products? It is because "Nature Made® is the #1 Pharmacist Recommended brand for many key dietary supplement categories*" You can buy any supplements you want in Walmart. It is because you do not need coupons or wait for sale to save you money. Walmart has everyday low prices especially on Nature Made products. Do you know that Nature Made® has a variety of vitamins, minerals, and supplements (VMS) to help support nutritional gaps with your health goals in mind ranging from Digestive Support, Heart Health & Function, Energy Metabolism, Women's Health and much more!† You can also buy "Nature Made® Probiotics: Nature Made® Advanced Dual Action Probiotic has been clinically studied and provides dual support to both your small and large intestine for comprehensive coverage to help support digestive balance and healthy gut flora.†" Probiotic is only available Walmart SuperCenters "Nature Made® vitamins and supplements: An easy, convenient way to help your body get the nutritional support it needs every day, whether it be to support bone health, immune health or energy metabolism (helping convert food into energy).†"
Aside from working out and eating healthy food. How do you keep your safe healthy? Do you take supplements as well?
By the way, you can join the Nature Made® Retailer Hub & Sweepstakes giveaway for your chance to win one of 60 Walmart gift cards worth $50 each. There is no purchase necessary. Check it out also Nature Made® Facebook and Nature Made® Twitter. Check out also the Nature Made® Healthy Habit Builder. Make sure to follow Walmart Twitter and Walmart Facebook.
"*Based on the 2016 U.S. News & World Report – Pharmacy Times Survey."
†"These statements have not been evaluated by the Food and Drug Administration. These products are not intended to diagnose, cure, treat or prevent any disease."