I am so happy and so excited for my Summer Babe. Finally after ten years, she is now milk allergy free. She passed her milk challenge without having hives and feel itchy yesterday as her allergy appointment. She has come along way. It is about time for my Summer Babe to enjoy eating food without having milk allergy.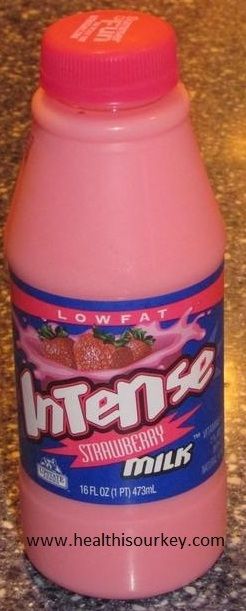 I took her out from school yesterday at noon since her appointment is at 1:15. We went back to the house and had lunch. We left the house at 12:30. It takes me at least 30 minutes drive to get there at the doctors. Yesterday was so traffic. The town workers are fixing a road which leads to a traffic. Great thing is, we leave early. We got there at the doctor's at 1:05. We still have ten minutes waiting for her actual appointment. She was called after few minutes.
The wait is long after they took her weight, height and blood pressure. We waited at least 20 minutes inside before the milk challenge started after some of the questions. I loved that her doctor is so excited as much as we do. She really wants my Summer Babe to pass this milk challenge. We brought this  strawberry milk with us as my Summer Babe loves the strawberry flavor.
She started drinking half a teaspoon. The doctor checked on her after ten minutes. She then gave her one teaspoon and checked on her 15 minutes later. She then took one tablespoon and checked her after 20 minutes. She gave her two tablespoons and checked her after 30 minutes. The waiting is really long. I also checked her if she has hives on her face, so far, so good, her face is cleared.
What did we do while waiting? We already know that the waiting takes forever. She brought her Math homework with her, her Kindle and earphones. She  even took many selfies while waiting for the result. We had a girl talk. I let her used my cellphone. I also have a Nook with me so  I can read but feel so sleepy.
After two 2/12 hours, her doctor told us that finally she is now milk allergy free. The three of us were so happy and so exited for her. The doctor said it is about time. Thank you God for answering our prayers. One allergy down and one to go. She is now has the peanut allergy left. I hope and pray that the result with be amazing like her milk challenge test. She has a peanut skin test next month. She also needs a blood work done.
We also had a note that she is now milk allergy free for the school to give it to the nurse. She said she wants pizza for dinner. Pizza it is then.